From Paper to Pixels: Revolutionizing Healthcare Data
During the transition to digitizing traditional healthcare systems, challenges related to data cleanliness, validation, and interoperability become key issues.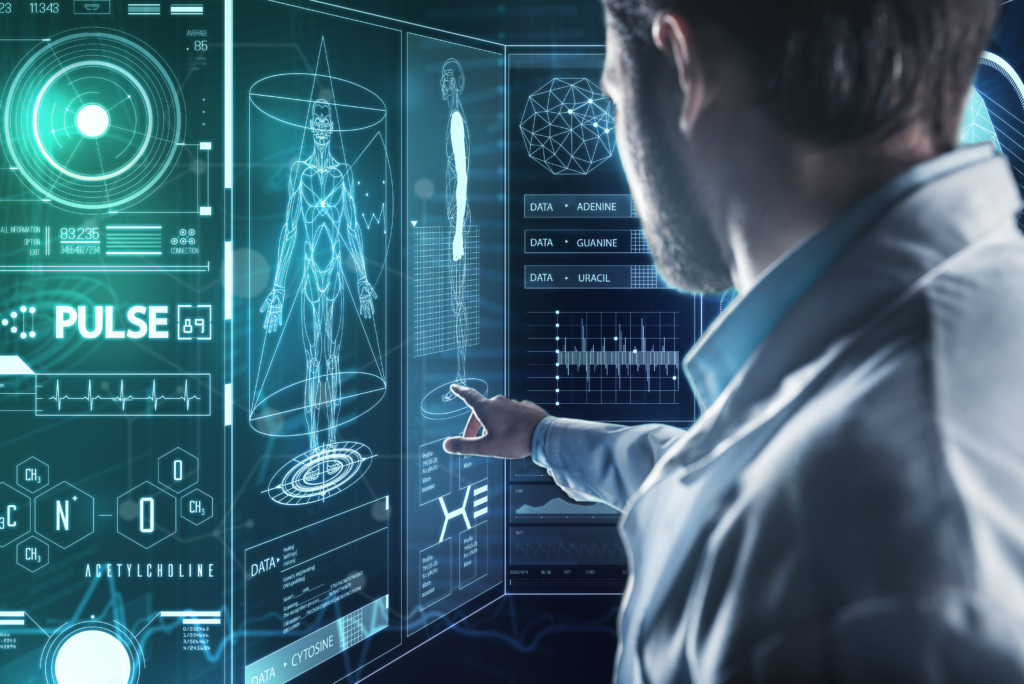 In a complex healthcare system involving patients, physicians, providers, payers, and prescriptions, collecting reliable and accurate data can be challenging. The use of different IT systems and databases, reliance on manual communication, and common data silos only present barriers to this issue.
As healthcare providers gradually switch from paper-based records to electronic ones, to ensure dependable data for decision-making, one may assume that adopting appropriate technology or Business Intelligence (BI) tools would be the primary hurdle.
But healthcare data is notorious for presenting hurdles that bloat the timeline and the budget for digital transitions and, therefore, for any serious effort of digital transformation in the healthcare industry, one must consider data issues before diving deep into the digital transition journey.
Addressing Data Quality Issues
Healthcare data collected at the grassroots still involves substantial manual intervention. Whether these health records are either tracked on paper or fed manually to a digital system, data duplication, inconsistencies, and errors are unfortunately common.
Furthermore, the collected data is often siloed owing to the use of different tools, healthcare providers, or sometimes even policy restrictions. These data silos can be lurking in unexpected places such as patient data managed within a branch, or a department, of a caretaking facility or an organization.
Ensuring Clean Data
Validating the data, at each entry point across, both, internal divisions and external 3rd party providers, prevents the entries of redundant data, resulting in more accurate data warehousing.
Cleaning the data improves the accuracy of information made available and prevents potential errors, thereby boosting efficiency through safe and effective patient care.
Ensuring Compatibility
Another challenge that arises is the need for data compatibility. Healthcare systems often involve various stakeholders, including insurance systems and third-party providers, each with their own data formats and systems. Sewing together these distinct data silos would offer more insight, and allows for a more comprehensive overview, enabling providers to make informed decisions. For example, the data silos a healthcare provider can potentially encounter, stored across multiple systems, during the patient life cycle are numerous.
The path to a patient's annual wellness visit isn't just a checkup and going home. It involves finding doctors, booking appointments, sharing insurance details, recording medical history, getting follow-ups, filling prescriptions, and handling payments.
This journey is spread across many steps and data silos. Important information is stored in different places like electronic health records (EHR or EMRs), patient care portals, billing systems, prescription management systems, lab and imaging systems, scheduling apps, telemedicine platforms, customer management systems, and health information exchange systems.
These silos create challenges in aggregating and understanding a patient's full healthcare journey, due to differences in data formatting, interoperability issues, and also concerns over data privacy and security. The push towards more integrated healthcare data systems is aimed at breaking down these silos and providing a more holistic view of patient care.
By utilizing a platform that consolidates all patient data, health systems can effectively monitor a patient's comprehensive healthcare journey. This single-source-of-truth approach to healthcare data can improve care quality and create a more tailored patient experience.
To consolidate such fragmented data into actionable insights, ETL (extract, transform, and load) or ELT (extract, load, and transform) processes are often required to get the data up to standards where it can be meaningfully leveraged by tech tools of the day. ETL/ELT processes perform a variety of tasks such as the creation of newly derived data fields by processing extracted data from various transactional sources such as spreadsheets, flat files, APIs, and internal and external databases.
Such processes consume a significant part of prepping the data for a digital transformation, which is essential to get the data ready to be loaded onto a data warehouse, where it can be accessed reliably.
Customized Data Integration
The difficulties the integration process presents are based on the volume and nature of the data stored, and integrating these disparate systems, ensures seamless data exchange throughout the organization, boosting communication, and collaboration.
Data Derivation
Besides the problem stemming from issues with data collection, BI tools may also require data that may not be fed into the system. The data has to be derived using a derivation/calculation process, which requires someone with the ability to understand the data from a healthcare perspective and a software perspective.
Data derivation refers to the process of creating new, meaningful data from existing data sets. This is often achieved through the use of algorithms, calculations, rules, or other methods to transform, combine, or aggregate data.
In the context of healthcare, data derivation might involve generating new metrics or indicators from raw data to provide more meaningful insights. For example, deriving the average length of hospital stay from individual patient records, calculating population health metrics from individual patient data, or identifying medication waste based on Rx volumes and dispensing records.
Derived data can be used to enhance the understanding of complex relationships, detect trends or patterns, and ultimately inform better decision-making. It's a critical component of data analysis, business intelligence, and data science.
By exploring how data is structured and understanding their underlying relations, organizations can make better and more informed decisions. An expert approach can unlock capabilities beyond basic BI tool use, and BI customization is crucial, here, because unless it is embedded in the right place, the insight gleaned from unifying the data, alone, would not be effectively utilized, making it difficult to identify valuable patterns and trends.
Navigating with Tailored

Solutions
Despite the challenges faced, from selecting the right technology or BI tools, overcoming data silos, and ensuring data cleanliness, to achieving interoperability, digital transition in healthcare systems holds immense potential for improved patient care, efficiency, and cost-effectiveness.
However, these challenges are surmountable with the right strategy, expertise, and tools in place. Solutions can be tailored to target organizational needs and offer flexibility, efficiency, and clarity to the decision-making process.
"Over the course of working with healthcare industry data, I've encountered a unique set of challenges, where technical expertise is essential, but also the ability to understand the impact our insights can have on real people's lives. Data quality issues and interoperability hurdles often arise, making the journey demanding, yet rewarding. Armed with perseverance and the art of data storytelling, we press forward, knowing that our efforts hold the potential to significantly improve healthcare outcomes and contribute to a healthier future for all."
- Sivanand G Pai, Senior Business Analyst, Propel
The end goal is clear: a specific solution, as opposed to a generic fix, designed to enhance efficiency and collaboration, enabling healthcare providers to effectively assess current events and leverage insights for future success.
In such a complex transition, guidance from seasoned experts who understand both the healthcare landscape and the intricacies of data management can be invaluable. It's worth considering a partner like Propel, with a proven track record in helping prominent players in the healthcare industry and having professionals with over two decades of experience in the healthcare industry, to navigate the digital transition, and ensure that the journey is as smooth and rewarding as possible.
Posted on 17 Oct 2023